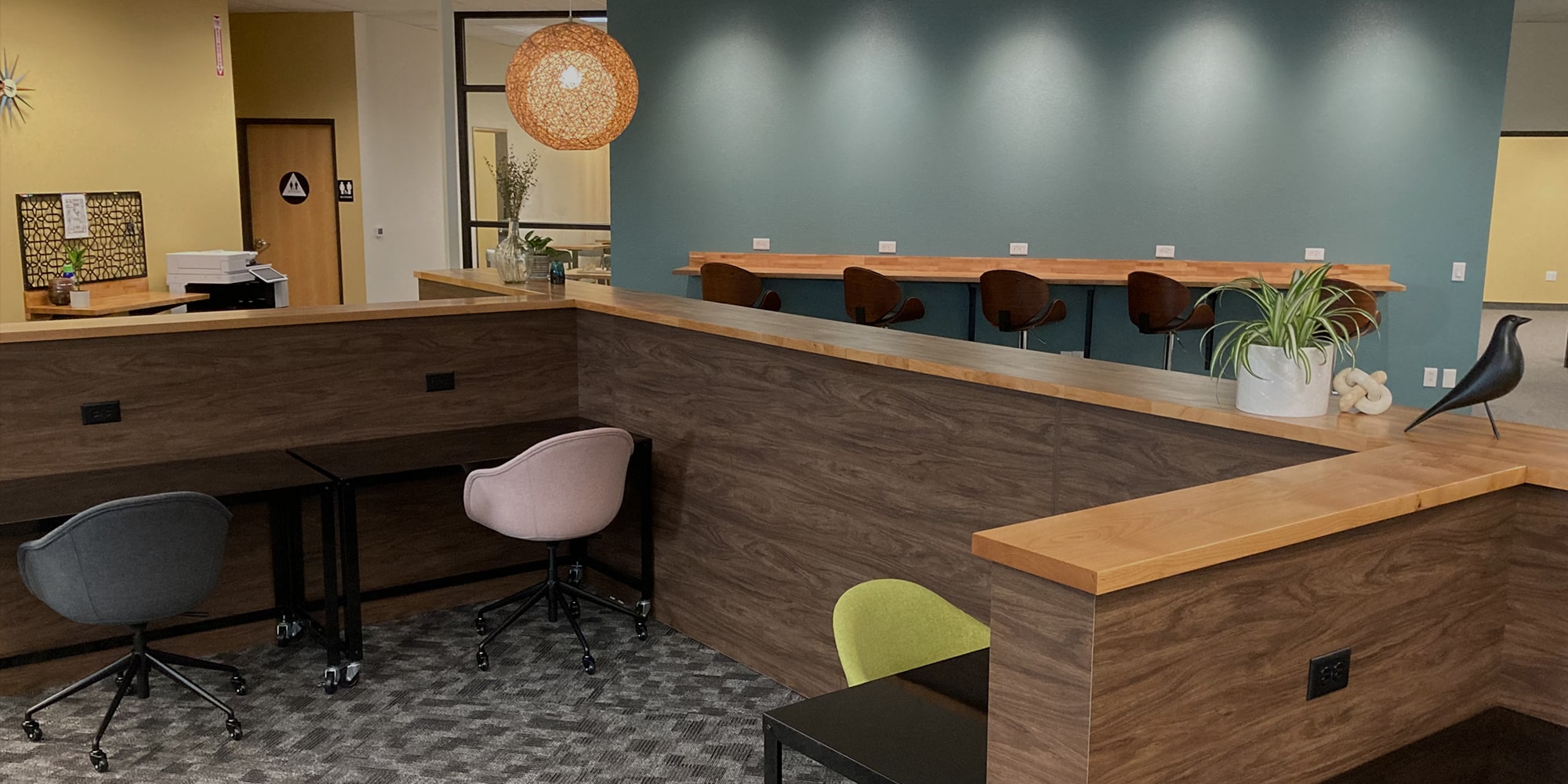 BOOST YOUR PRODUCTIVITY
View Membership Options
Professional Coworking
onFlume offers professional coworking spaces of all sizes in downtown Chico!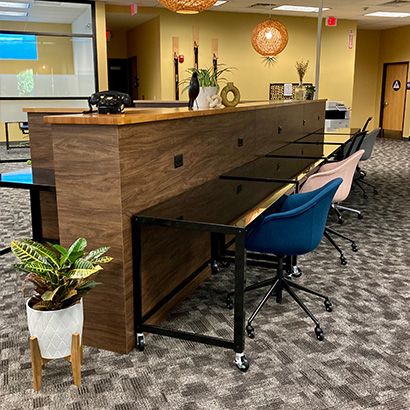 Professional Coworking Spaces
Welcome to onFlume
Private offices, Dedicated Desks (private desks in shared space), Flex Desks, Standing Work Area, Ergonomic seating (choose one that fits you best). Full-time, part-time, bucket of hours, day pass, and many more options available.
Endless Perks
Let Us Worry About the Details
Free parking on the street or in our lot, indoor bicycle parking, fully stocked kitchen with free coffee, tea, and filtered water, well-behaved doggy friends welcome, 24/7 access with membership, Community Manager M-F, 9-5.
Attention to Detail
Take a Look Inside onFlume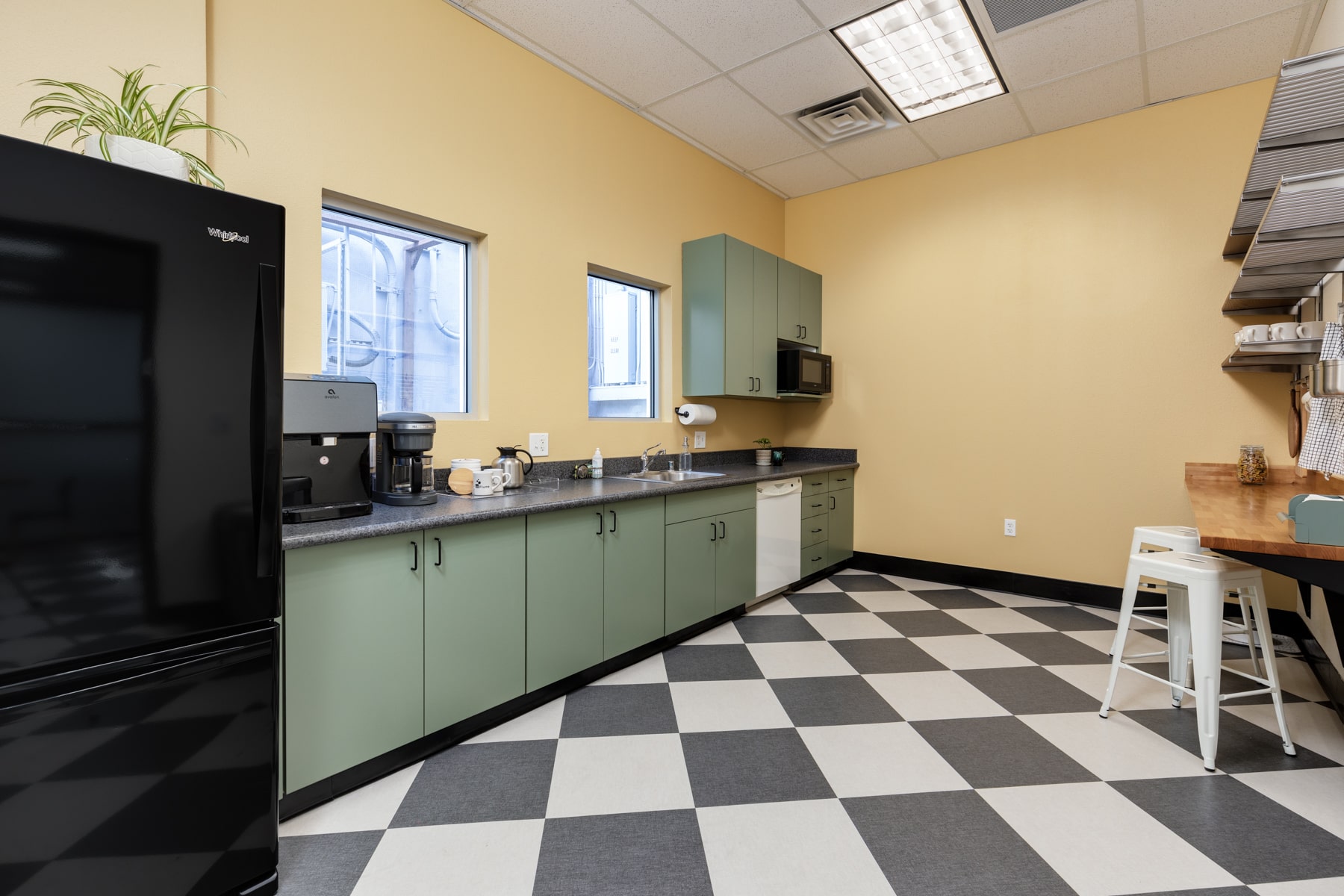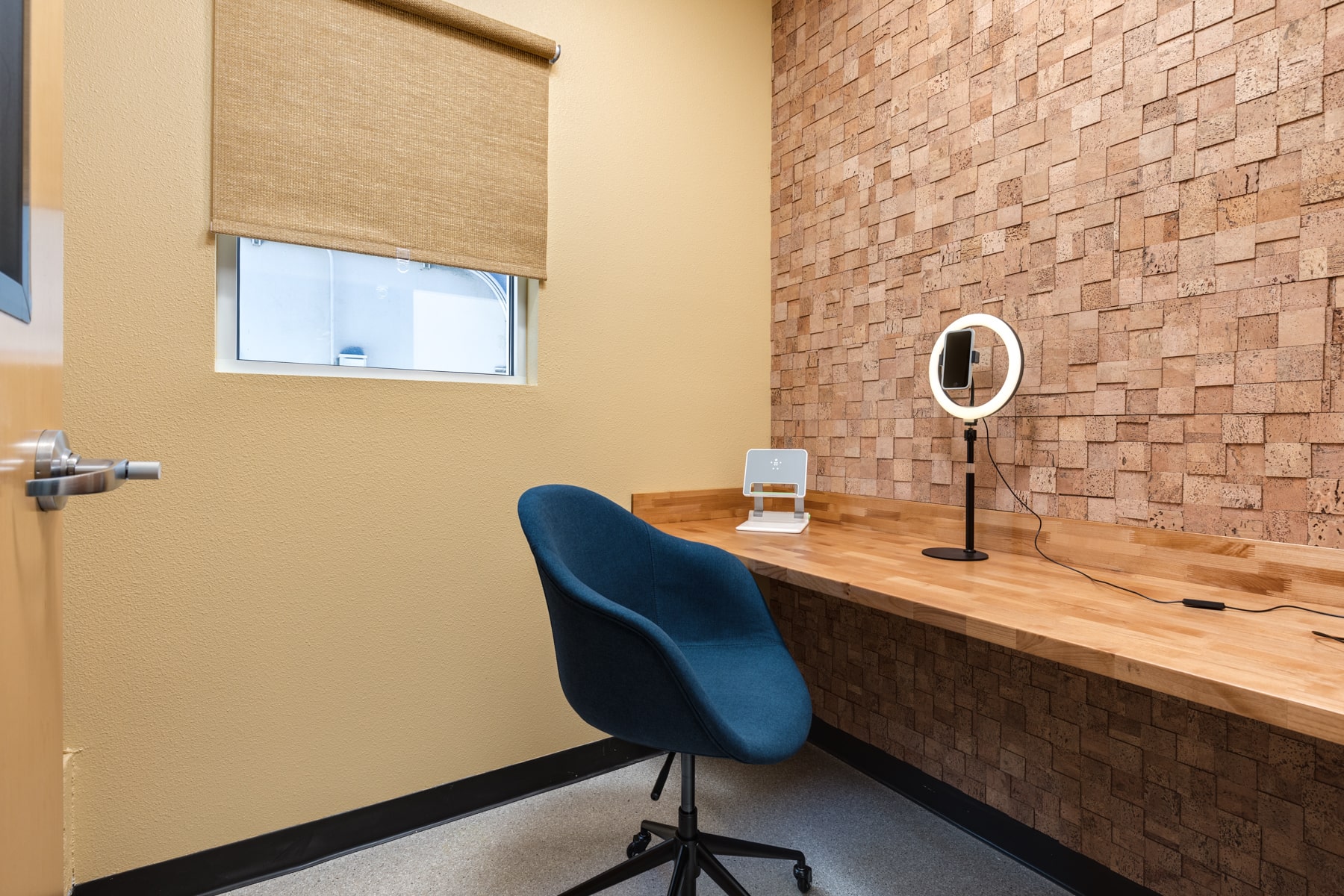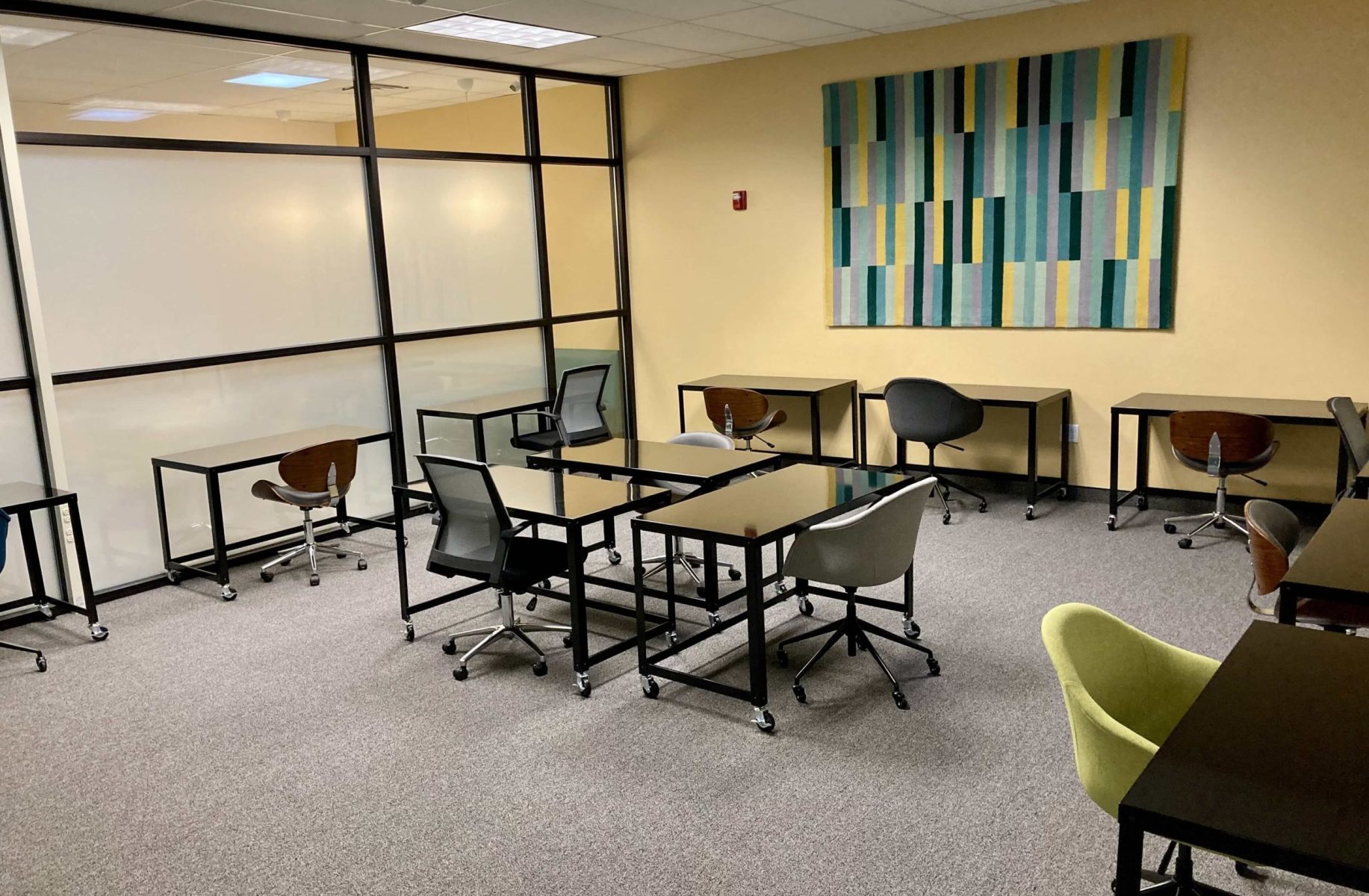 ''
I spent a workday at OnFlume and LOVED it! 100% recommend to anyone who needs a quiet space to work with all the office amenities you could imagine. The design of the space is beautiful, and Carol is so wonderful as well!!
''
A great space for quiet reflection and a distraction free work environment; plus hot chocolate!
''
It is a such a great space, clean professional, well appointed. Open space and private spaces and at solid pricing. If you need an office or a meeting space I highly recommend ON FLUME
''
I needed a last-minute space with secure and reliable internet access to host an important online event. Carol at onFlume went above and beyond to meet my urgent needs. The space was safe, clean, and professional. And, everyone I met was super friendly! I will certainly be back, should I have any urgent needs again. Thank you!
Testimonial 4
''
This place is great! Because of my intermittent work schedule, I didn't want to pay for an expensive private office. I rent a desk at onFlume and get to work in a professional, clean environment with a nice kitchen for a fraction of the cost. There is a "zoom-booth" available for private zoom calls a professional copier and printer and also coffee and filtered water. It is so nice not to have a year long lease and expensive internet costs. I pay month-to-month and everything is included. Such a great deal for me. Also it is managed very well, so if there were any issues (none yet) there is always someone to help.
''
As a person who loves to share her opinions, I haven't stopped raving about onFlume Professional Coworking. I have a lovely private office that is very light which just inspires me to create my new business! I love the collegiality with the others here and the ability to close my door. Those who work in the open space seem to stay focused and motivated. For me, coworking is critical to staying in a professional mode and onFlume provides a perfect backdrop to my creativity and productivity at a price that is a perfect fit for developing a new venture!
''
I was in from out of town (Seattle) and needed a place to work for a few days. onFlume was perfect! It's a large space full of amenities but it feels cozy wherever you sit down to work. They have some really nice private office spaces and a beautiful conference room but over the days I was in town I chose to sit at the communal desks in the main area. No matter where you sit you have everything you need from a comfortable chair to outlets and strong, high speed internet access. For those who don't like the noise of a busy office space they have a separate quiet area as well. My biggest concern going in was that as a lawyer I have to take private calls that can't be overheard by others. onFlume had a great sound proof room with a desk I was able to schedule myself into to make those sensitive calls. Based on the set up that room would also be great for recording videos or podcasts. Whatever your job is and however you like to work onFlume has a great space for you.
''
After my first week as an On Flume member, and already knowing it was the perfect choice, I would like to pass along my sincere thanks for all you have done to set up this wonderful workspace. Since moving into my office, my productivity is way up and I'm actually enjoying some of the work tasks which had previously been "tedium" for me before becoming a member. The space is quiet, the colors are soothing, and the light coming through these Flume St. windows is simply beautiful. I fully appreciate this downtown location and proximity to all downtown has to offer.